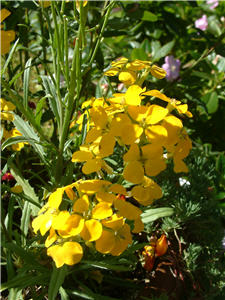 San Jose Water Company Watering Information
What Time of Day Should I Water?
In San Jose, we recommend watering between 10 p.m. and 8 a.m. Watering within this window of time takes advantage of relatively low winds and less loss of water to evaporation.
How Long Should I Water?
Precise watering times vary depending on the type of watering device, soil, slope and plants. Keep in mind with clay soils, running an irrigation system on a lawn for more than five minutes will generally result in runoff.
How Often Should I Water?
SUMMER
NO MORE THAN
3 TIMES PER WEEK
FALL
NO MORE THAN
1-2 TIMES PER WEEK
SPRING
NO MORE THAN
1-2 TIMES PER WEEK
WINTER
USUALLY NOT NEEDED
Want more information and a custom irrigation schedule? Use our new Water Calculator.
Next - General Tips