For a custom irrigation schedule: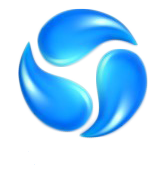 Please view the new San Jose Water Smart Demonstration Garden. Click on "Garden Tours".
For information on other demonstration gardens, please visit South Bay Green Gardens website.
For information on the programs we offer, click here.
Complimentary low flow showerheads and faucet aerators can be obtained during a water audit or by calling the Santa Clara Valley Water District at (408) 630-2554
Sustainable Gardening Tips:
Soils and Compost:
Incorporate compost 6" into your soil to retain water, reduce compaction, feed earthworms, and provide valuable nutrients to your plants.
Integrated Pest Management:
Develop healthy soil for plants that are vigorous and naturally pest-resistant.
Water Saving Tips:
Water between sunset and sunrise when temperatures and wind are the lowest.